70+ Best Happiness Captions for Couples With Hashtags
You have landed here because you are a couple and in a sweet relationship with your partner. Happiness is the most sought-after thing in a relationship. When you are in a healthy and happy relationship you enjoy every movement related to it. Even small events like the first date anniversary become a reason to celebrate. After the advent of Social Media, there are new couple trends everyday flooding Instagram feed.
Couples post unique pictures and reels according to the challenge or trend on Instagram which makes the captions mandatory. Captions are the only thing that makes a difference in posts by making them unique. Using captions that are different and meaningful gives life to your Instagram post. Come check out some cute couple Instagram captions and quotes for your couple of pictures.
Couple Captions for Instagram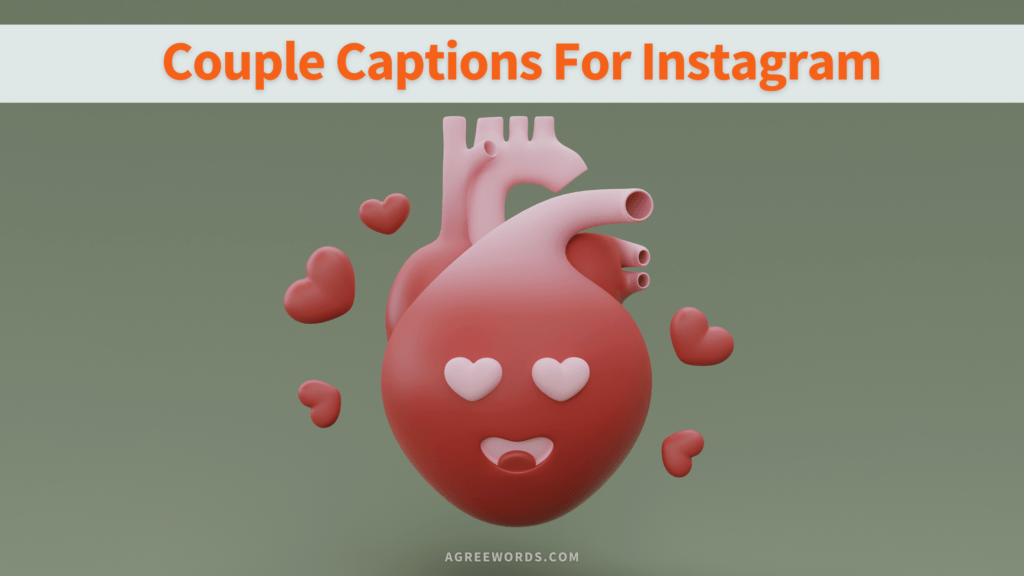 Your phone is undoubtedly filled with adorable and goofy! photos of you and your significant other, whether you've been dating for years or are just getting to know each other. These pictures are a treasure of every couple, so they need to be posted using amazing captions to give your photos the vibe you need. Here we have a couple of captions for your Instagram post.
Two peas in a pod.
You're the apple of my eye.
You're my lobster. 💑
He's the Jim to my Pam.
We have a forever type of love.
Only a fool for you. 💑
Your smile makes me smile.
We're definitely two of a kind.
Better together.
I know what true love is because of you.
I fall in love with you over and over again.
Can't keep calm when I'm crazy for you.
You've stolen a pizza from my heart.
All I want to do is taco about you.
It wasn't love at first sight. It took a full five minutes.
The sunshine of my life.
Love is talking to you even before my first cup of coffee.
We take the perfect picture because you light up the room.
Short Happy Couple Captions
Happy pictures clicked on happy occasions are compulsory to post on Instagram. On occasions like Valentine's Day, Anniversaries, birthdays, etc., call out for a photo dumping session on your Instagram wall. For those couples who believe in "minimalism" and like to keep it to the point, we have jotted down some short happy captions below.
Together is the best place to be.
I'm wearing the smile you showed me.
My favourite love story is ours.
Catching flights and feelings.
Crazy in love. 💑
All you need is love.
You're my favourite daydream.
Fairy tales do exist.
You're my favourite distraction.
Besides chocolate, you're my favourite.
I know what true love is because of you.
It wasn't love at first sight. It took a full five minutes.
It all started with Netflix and Chill.
Perfect Couple Captions
Couples, especially girls, like everything related to their couple's Instagram posts to be perfect like their relationship. As quoted by James Baldwin – "Love takes off the masks we fear we cannot live without and know we cannot live within", this suggests that acceptance of the partner's imperfections makes the couple a perfect couple. If you think that you are a perfect couple, do not be shy to flaunt it and post your loving picture right away because we have got perfect captions for you.
Life may not be perfect but we are always.
Just your smile makes my whole day.
Making you smile is my favourite job.
I don't need anything but you.
You're all I need.
Thank you for being my everything.
You are mine Soulmate.
Hey, Dear Soulmate – I love you.
I want to be with you until the end.
You are my world for my future.
You are my universe.
I see stars only when I am with you.
I am crushing on you every day.
You are still my biggest crush.
You make our house feel like home
The best things in life are better with you.
You make everything worth it.
You make life worth it.
Life is worth living because of you.
Our love always feels like forever
You are my today and my tomorrow.
Married Couple Captions for Instagram
Married couples have too many things to post on their Instagram. The journey from engagement to visiting their honeymoon destination covers millions of movements to cherish and tons of pictures to post. All the precious movements spent and beautiful places visited give numerous memories and cool photos to post and what magnifies the impact of your post is the caption photos are posted with. Our editors have curated some of the best and most unique married couple captions for Instagram.
My dream came true when I found you.
These two parts make a better whole.
I would give up my happiness just to see you smile.
We can weather any storm because you are my sunshine.
Every time I see you I wonder how I got so lucky.
You're my favourite date.
You are my today and all of my tomorrows.
In a sea of people, my eyes will always search for you.
True love stories never have endings, but they have beginnings.
I want only two things in this world – I want you and I want us.
We have tied not only the knot but our hearts and souls.
Two-word Captions for Couples
Words reach directly to the heart and depict what your loved one means to you. Writing cute captions makes your picture more special and memories more cherished. Similarly, two-word captions definitely add to the beauty of your post. We have made a list of many amazing two-word Happiness captions to post on Instagram for couples.
Lovebirds Forever
Soulmates Team
Endless Flame
Perfect Pair
Endless Love
Crazy Love
Forever Together
True Affection
Inseparable Bond
Pure Bliss
Dream Team
Harmonious Union
Joyful Hearts
Love's Embrace
Together Always
Heartfelt Connection
Romantic Adventure
Beautiful Chemistry
Special Duo
Magical Union
Couple Hashtags for Instagram Reels
Set 1:
#LoveAndLaughter #HappinessForever #CoupleGoals #InseparableBond #SmittenWithYou #RomanticAdventures #TogetherIsBetter #ForeverMine #CrazyInLove #HeartfeltConnection
Set 2:
#LoveWins #SoulmateStatus #EternalLove #MeantToBe #Lovebirds #PartnerInCrime #UnbreakableUnion #LoveAndAdventure #RelationshipGoals #TwoHeartsOneBeat
Set 3:
#LoveIsInTheAir #ForeverTogether #PerfectPair #EndlessLove #LoveAndHappiness #TogetherForever #BetterTogether #LoveLanguage #EverlastingLove #HeartToHeart
Memories Instagram Captions 2023 (Conclusion)
"Memories are too important" is a quote in some romance dramas and is absolutely true. Documenting pictures of the movements spent with our loved ones is the best way to remember and cherish memories. The trending hashtag to use with your memory is a throwback. Our author has specially curated memories Instagram captions for you.